Online Safety
If you are a parent or carer, please click on the logos below to find some useful information for supporting your children at home.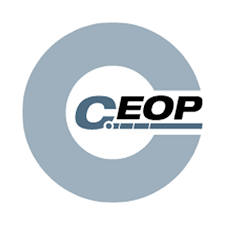 The Child Exploitation and Online Protection Centre is part of the police force and provides news and articles surrounding internet safety.
Thinkuknow provides guidance on internet safety and safe surfing for young people and their parents/ carers.
Please see below information relating to online safety. There are guides for parents on apps and social media that children are accessing.
We promote online safety throughout our curriculum in school and hold parent sessions about how to know what your child is doing online.
Online safety workshop slides for parents: Autumn 2021
Primary School - Online Safety - Parent Carer Guidance
Primary parent - Online Safety handout
Online Learning Workshop - Dec 2020
Momo Online Safety Guide for Parents
Parents Snapchat Guide National Online Safety
Social Media and Mental Health Parents Guide
Setting Up Apps, Forms and Software Parent Guide
Building Cyber Resilience at Home